W.J. Astore
My Daily Helping of Propaganda from the New York Times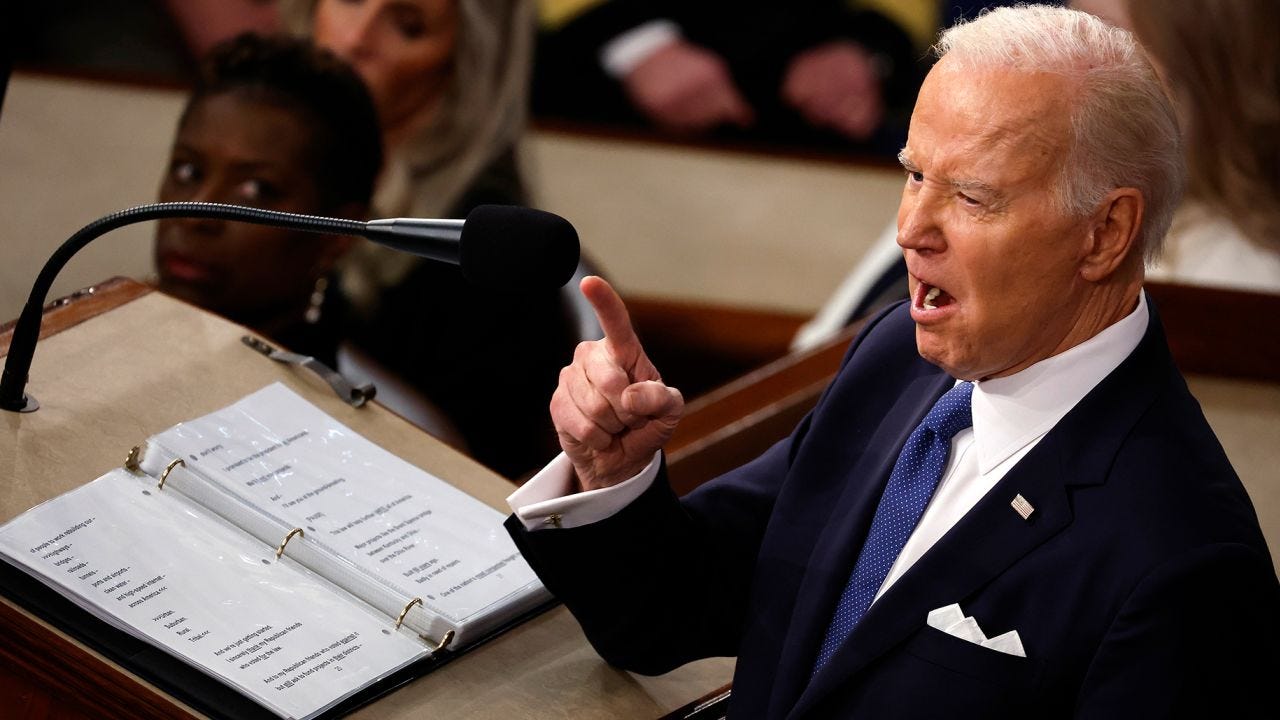 This morning I read the New York Times' coverage of Joe Biden's "State of the Union" address and found this gem of a paragraph on the Russia-Ukraine War:
Ukraine has defied expectations so far, and could continue doing so. But if Ukraine falls, it would signal to the world that autocrats can get away with invading democratic countries. It would suggest the Western alliance isn't as powerful as it once was — shifting global power away from democracies like the U.S. and members of the E.U. and toward authoritarian powers like Russia and China. And for Biden, it could damage his standing domestically and globally, much as America's messy exit from Afghanistan did.
A few comments on this:
Note how negotiations aren't mentioned. Cease fire? Forget about it.
If Ukraine were to fall, would that truly be a signal to autocrats everywhere that democratic countries were ripe for the plucking? Which autocrats and which democratic countries?
Was Ukraine a democracy? Is the USA a democracy?
What about invasions and occupations of Iraq, Afghanistan, and Libya by the US and its allies? Were those costly and disastrous wars OK because a so-called democratic entity invaded a more autocratic one?
Was Biden's standing truly damaged by that messy exit from Afghanistan? Or was America's standing truly damaged by persisting in an unwinnable war for 20 years?
If NATO suffers a blow to its prestige due to Ukraine's fall, that will be the US and NATO's fault. There was and remains no formal alliance between NATO and Ukraine. Recall that Ukraine was a Soviet republic and that Ukraine is far more closely linked to Russia historically than it is to Europe, let alone the USA.
To answer my own question at (3), the US is not a democracy. It's an authoritarian oligarchy controlled by Wall Street, the military-industrial complex, and other big financial and corporate interests. Choosing between Corporate Stooge 1 (D) and Corporate Stooge 2 (R) every two or four years is not democracy.
I was further fascinated by how the NYT's summary began:
President Biden used his State of the Union speech to portray the U.S. as a country in recovery, and he is right that there has been a lot of good news lately.
Price increases have slowed. Covid deaths are down about 80 percent compared with a year ago. Ukraine is holding off Russia's invasion. Congress passed legislation addressing climate change, infrastructure and gun violence, and some of it was bipartisan.
That Ukraine "is holding off Russia's invasion" is a sign of "recovery" for the United States! If that's not a tacit admission of proxy war, I don't know what is.
It's nice to know Ukrainians are fighting and dying so that the NYT can brag of the US as being "in recovery."
A nod of thanks to the NYT for my daily helping of propaganda.
(Also, please detail any important legislation that seriously addresses climate change and gun violence; climate change continues apace, as does gun violence in the US. Finally, Covid deaths are down mainly because of a less virulent strain and increased immunity due to infections, not because of any decisive action taken by the Biden administration.)