W.J. Astore
Don't talk about the poor or peace
The key to getting elected in America is to raise lots of money. And you can't do that by talking about poor people or the prospects for peace in the world.
Poor people have no powerful lobby or armies of lobbyists. With no access to the political game, they can be easily ignored. Those who advocate for peace also lack armies of lobbyists; they lack money as well compared to Raytheon, Boeing, Lockheed Martin, and similar giant weapons contractors. They can also be easily ignored.
When you look at Democrats and Republicans, both parties serve the privileged elites. Neither party is on the side of Aurora, a woman working two part-time jobs cleaning motel rooms while also cleaning houses on the side for affluent clients. She has no health care (she can't afford it, and it doesn't come with her part-time jobs) and she barely makes $30K a year despite working 70+ hours a week while trying to raise two kids.
Which political party is fighting (truly fighting, not just paying lip service) for higher pay for her? Which is fighting for single-payer health care for her that's truly affordable? Child-care benefits? Anything at all? The answer is neither.
To America's political establishment, Aurora doesn't exist. She doesn't count. She doesn't matter.
This point was reinforced as I read an article by Chris Hedges on Father Michael Doyle. In Doyle's words:
"There is a meanness that has raised its ugly head in the soul of America. Bobby Kennedy, even Lyndon Johnson, spoke about the poor. Now you can't say the word poor and get elected. Let the poor suffer. They're not important. Let the train roll over them."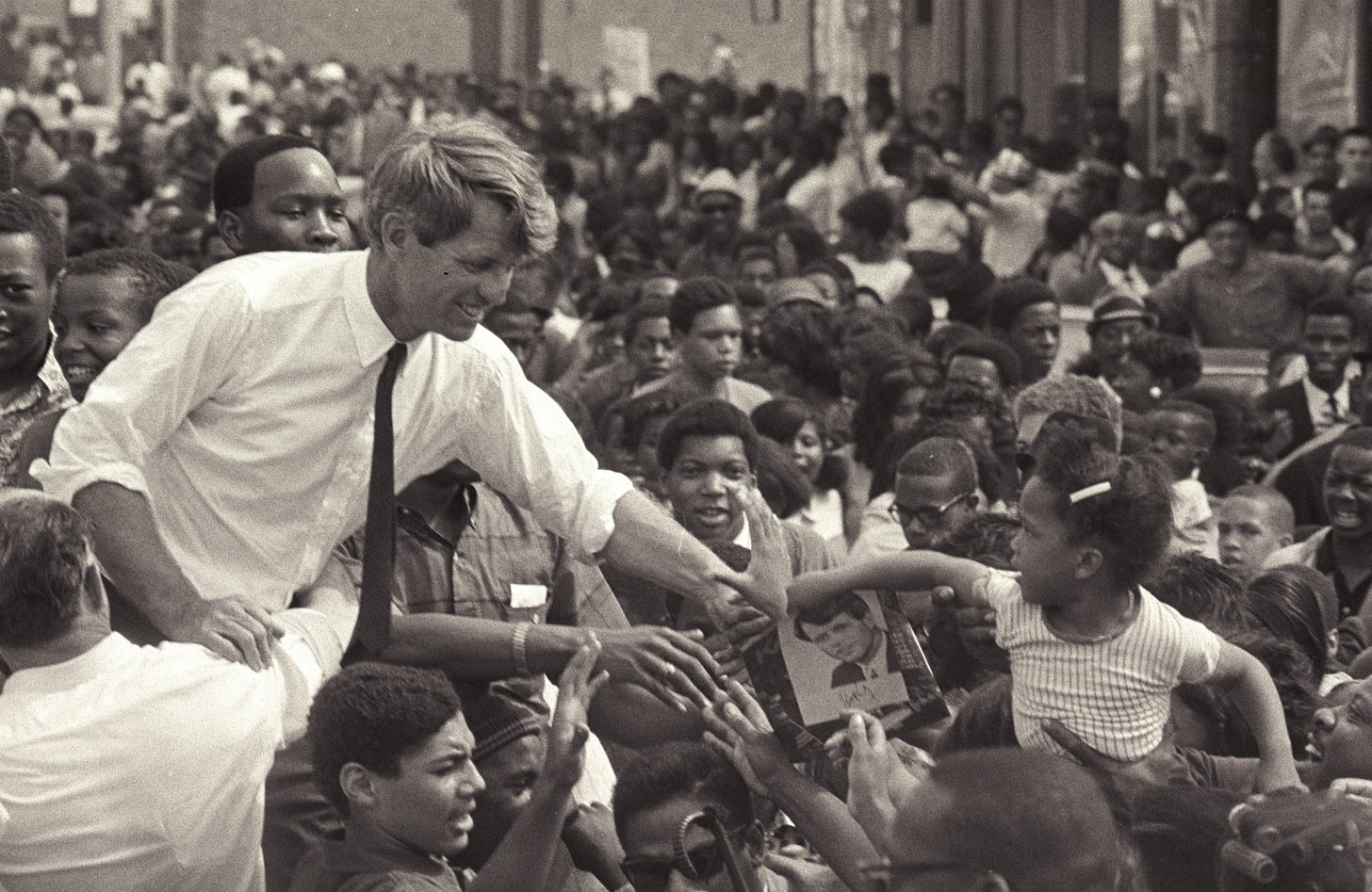 This is the crux. America, we're told, is incredibly rich and noble and good. Yet we export wars and weapons and treat the most vulnerable among us like trash.
Speaking of wars and weapons, the Biden administration is asking for nearly $38 billion more in aid for Ukraine in its war against Russia. If approved, this will bring U.S. aid to Ukraine, mainly in the form of weapons, ammunition, and the like, to almost $100 billion in less than a year. People tell me this is because America cares about the Ukrainian people. But the U.S. government doesn't care about Americans living on the streets: do you really think it cares about Ukrainians?
Aid to Ukraine gets approved with alacrity by Congress because most of the money goes to weapons contractors like Raytheon and Lockheed Martin. To those and similar corporations, war is profitable, peace isn't. Talk of a new cold war with Russia and China drives war-based profits higher still. Few in Congress have the temerity to suggest that peace is ultimately better for Americans (and indeed Ukrainians, Russians, and all other life on earth) than incessant wars and preparations for the same.
Imagine what $100 billion could do for the homeless in America. Imagine the shelters that could be built, the aid that could be provided, the hope that could be instilled. I'm not saying government aid is the solution to homelessness, but it sure would help.
Perhaps we need to declare war on homelessness while creating an army of well-heeled lobbyists to attack Congress with the magic bullet that always gets attention: campaign contributions. Money. At the same time, let's eliminate the Departments of Defense and Homeland Security and replace them with a Department of Peace with an equivalent budgetary authority of roughly a trillion dollars a year.
Barring that, the poor will continue to suffer and wars and weapons will continue to find a way.