W.J. Astore
Joe Biden's worldview, it's safe to say, poses no threat to big business and high finance. If this weren't true, he would have been stomped on just like Bernie Sanders was stomped on during the primaries. And who did the stomping? Establishment tools like Barack Obama.
Back in January 2011, I wrote about my reaction to Obama's state of the union address. His speech was all about competition and consumerism and making America great again. Great not as in good or moral or just, but great as in economically competitive. If Biden is elected on November 3rd, you can count on hearing this message again in January 2021.
They say Trump is a servant of Wall Street. It's true that he's a creature of it, but Biden is arguably more servile toward it. As Don Henley sang: "Now it's take and take takeover, takeover/ It's all take and never give." The makers are the takers, and you know who serves the makers.
Anyway, here's what I wrote in 2011:
Obama: It's a Darwinian World, So Work Harder!
01/26/2011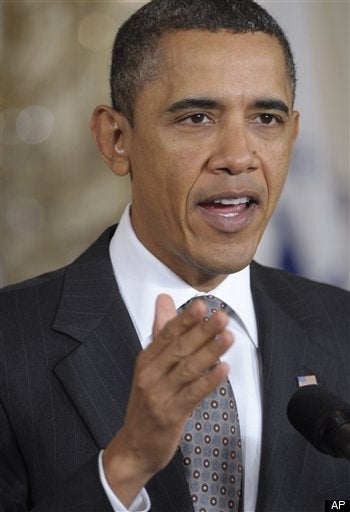 Last night's State of the Union address boils down to one point: In a cutthroat world, America has lost its edge. We're dull, and the Chinese are sharp. They have faster computers and high-speed rail. Their students work harder and score higher on math and science tests. It's Sputnik all over again. The only way to defeat them is to out-compete them.
It seems President Obama concluded that we as Americans can only understand the rhetoric of competition (and the related rhetoric of consumption). Look closely at his speech, and you'll see no mention of conservation (whether of energy or any other natural resource). You'll see precious few references to cooperation. Instead, it's all about restoring America's greatness while at the same time keeping America safe from terrorists.
We can't solve future problems with the government of the past, Obama said. But I would argue that we can't meet future challenges with the rhetoric of the past. For Obama, America is still the exceptional country, the light on the hill, though we may shine less brilliantly today. His solution is not to rethink our belief in our greatness, but to rekindle our competitive fire: to rededicate ourselves to being Number One, irrespective of the cost to others.
In an era of globalization and of shrinking natural resources, Obama continues to think in terms of nations in relentless competition. And to compete successfully, we must struggle, produce, innovate, all in the name of greater economic power and military prowess.
We must, Obama exclaims, remain exceptional: Exceptional, that is, in our profligate consumption of the world's resources and our prodigious expenditures on weaponry.
And with a State of the Union like that, who needs a Republican rejoinder?
Professor Astore writes regularly for TomDispatch.com and can be reached at wjastore@gmail.com.